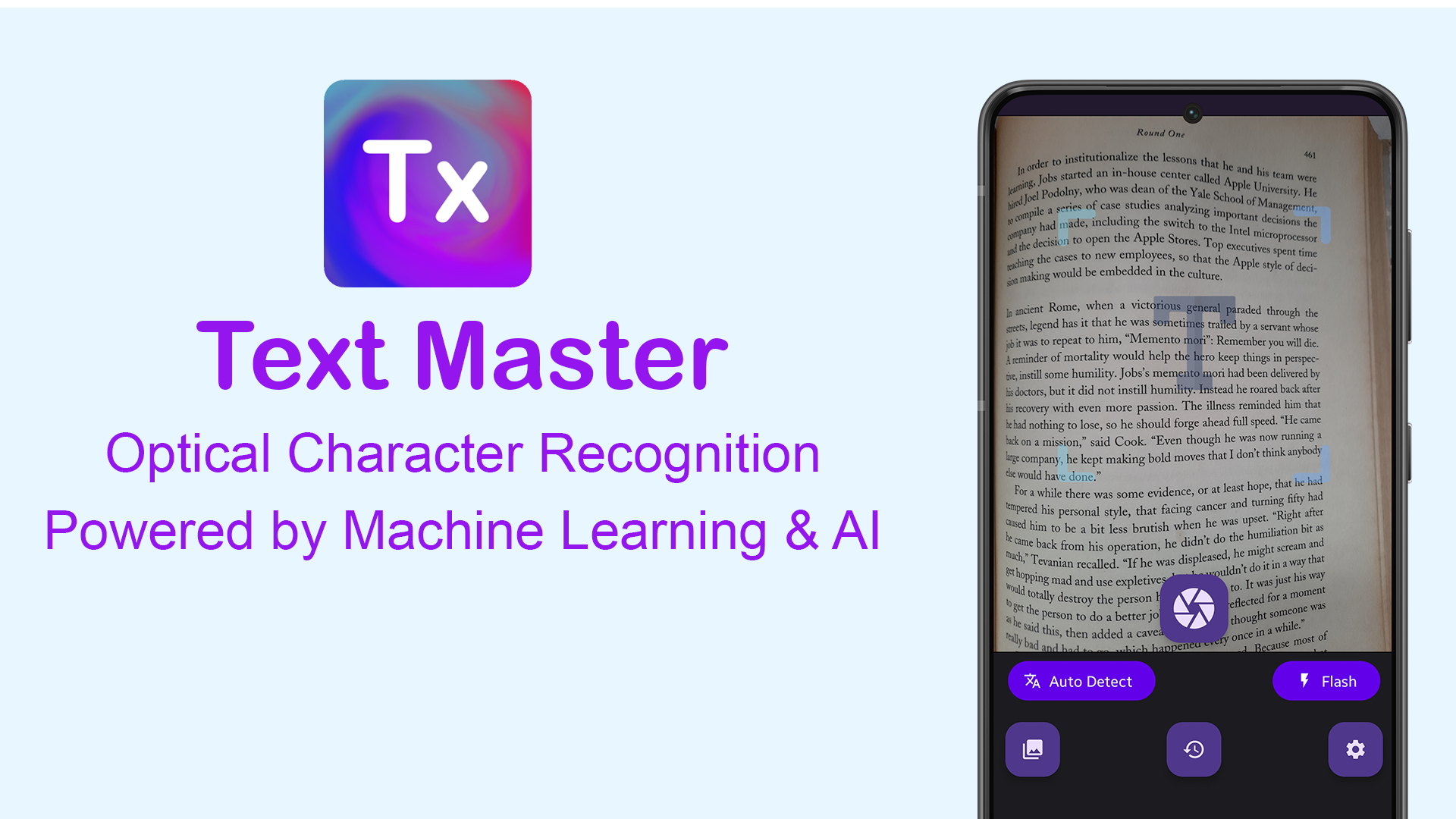 Text Master
Text Master is Optical Character Recognition powered by Powerful Machine Learning & AI technology. it automatically recognize the characters from an image/camera and Scan Printed Text to convert it into Digital Text with 99% accuracy.
Features:
✅ Scan text from images by using phone's camera.
✅ Powered by Machine Learning & AI.
✅ Supports Multiple Languages, 100+ languages supported.
✅ Highly Accurate with 99% accuracy result.
✅ Share scanned text with clipboard, friends, messengers or other app.

Download
Screenshots